Yorkipoos are dogs that come into the category of "designer breed," along with other dog breeds such as Shih-poo (a mixture of Shih Tzu and a poodle), and so on. Terri-poo (a mixture of Australian Terrier and a poodle), A Yorkipoo is the mixed breeding of a Toy Poodle Yorkshire and a Terrier. This dog breed is known to be intelligent, and its training wouldn't take too much of your time. It's curiosity, making it more eager to learn and easier for you to teach. From basic training such as knowing where to poop or behaving when you're on the table, it could also do tricks such as giving high fives or playing dead.







They also have a reputation for being the biggest social butterfly, so Your friends who'd be coming over to your place would love playing with your Yorkipoo. Expect them to be friendly with other breeds, as well.
Keeping and taking care of a Yorkipoo would mean endless laughter and love, as it has been believed by countless pet owners already that playing and developing a friendship with a Yorkipoo could help you with your mental health.
The only downside that one would consider when taking care of a Yorkipoo is that the dog breed is prone to illnesses and would most likely have many allergies.
But as you continue reading, you will realize how sweet it is to take care of a Yorkipoo because they're one of the sweetest dog breeds in the world, and always ready to make everyone's day.
1. IF YOU SUFFER FROM DOG ALLERGIES, YORKIPOOS ARE THE GREAT COMPANION FOR YOU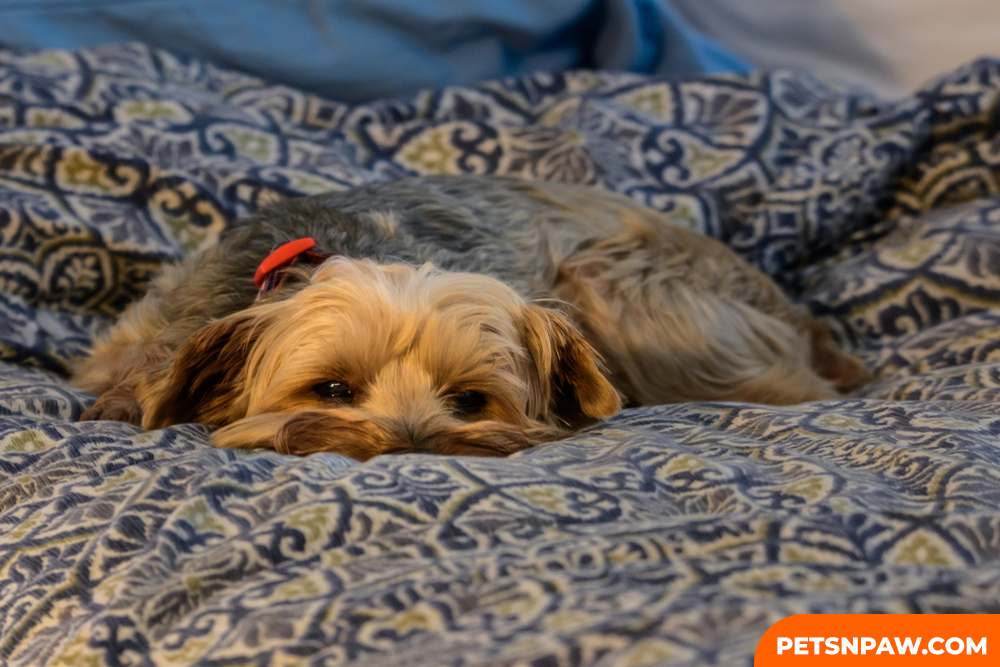 Those who are allergic to fur don't have to suffer when it comes to this breed. The Yorkshire Poo dogs are hypoallergenic. They're not too low-shedder, and they're low on dander, which is a great way to take a break from your sniffles when you pet your dog.
You may also like Understanding Pet Allergies: Symptoms, Causes, and Diagnosis


They have various colors; gray, silver, brown, and white, some of them can even come in two tones: a chestnut body, legs, and mask, silver on its collar, and the top of its head and ears.
2. THEY ARE QUICK LEARNERS AND TRAINING THEM IS SO SIMPLE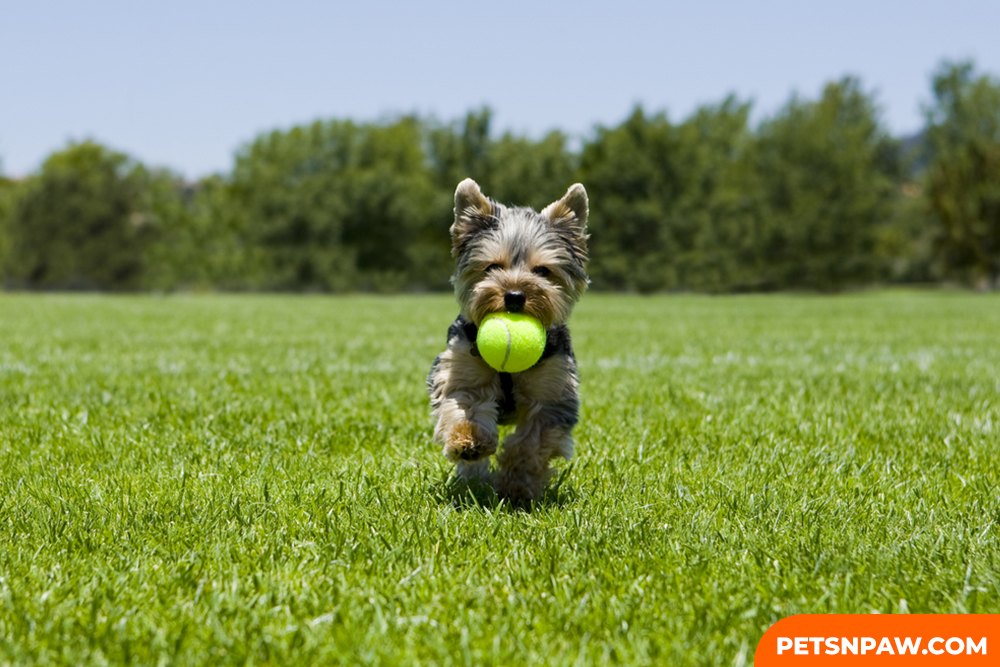 The enthusiasm of the Yorkipoo dogs is to die for! They have this never-ending desire to bring out the greatest smiles on our faces.
With their eagerness to please their owners, they would focus their attention on you and learn the ways and tricks in such a breeze.
They can quickly understand your basic commands and perform those fun tricks like giving high-fives, crawling, and playing dead.
They might even dance in front of you. They are always fun to play with and will surely keep you entertained.
Get along with them and match their enthusiasm, and don't forget to cheer them on every time their training is a success.
Giving them treats would also make them more eager for you to train them and would be rolling over the ground in no time.
Have more patience with your pets when training them, as it could lead to their unwillingness to cooperate with you.
3. YORKIPOO HAVE A HEALTHY LIFESTYLE.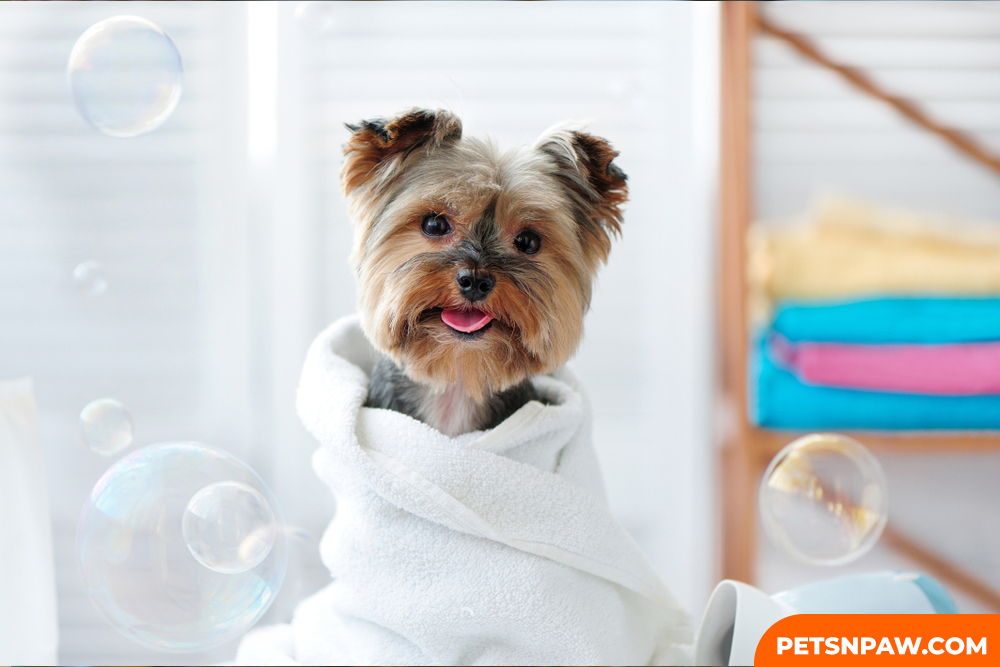 Dogs are not an exception when it comes to a healthy lifestyle. Yorkipoos need a good diet and plenty of exercise.
The recommended ratio for its food is 1/4 to 1 cup of dog food a day. However, you should take note that this can still depend on your dog's age and size.
Dogs eat different amounts of food just like humans. They also need a nourishing meal, so the healthier you prepare their food, the more dynamic they get. Make sure you measure their appetite and feed them twice a day.
We've mentioned exercise for these dogs. Yorkipoo dogs are more likely to be indoor dogs. With their size, they don't fit well with an outdoor-going lifestyle. A simple walk or jog around your area is already enough exercise for them.
You can also play a fetch game with them, and it will surely keep them healthy and happy.
4. THEY ARE SOCIABLE AND CAN GET ALONG WITH MANY PEOPLE AND DIFFERENT PETS.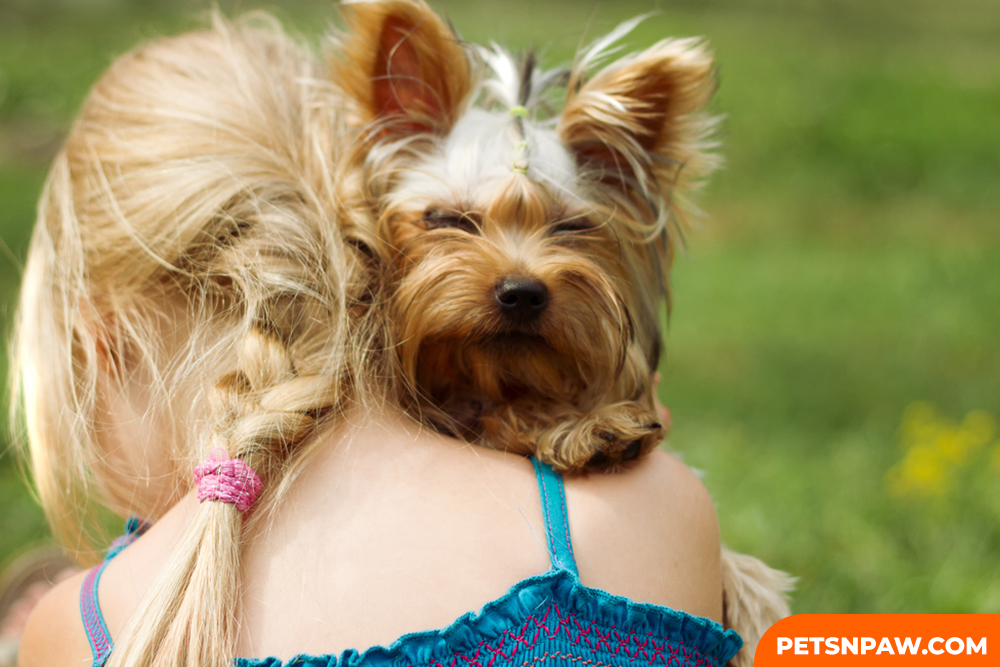 Yorkipoo dogs are friendly almost to anyone they meet.
If you free them at a family gathering, you might see them wagging their tail and following other people. With its high spirits, it can easily get along with other dogs and even play with your children.
These dogs are a chosen family companion and are a great playmate to be with your kids. They never run out of their enthusiasm, so you might want to catch up with their energy.
Yorkipoos are always in high spirits and would never fail to make you bring out a big smile.
5. Yorkipoos ARE FASHION-READY.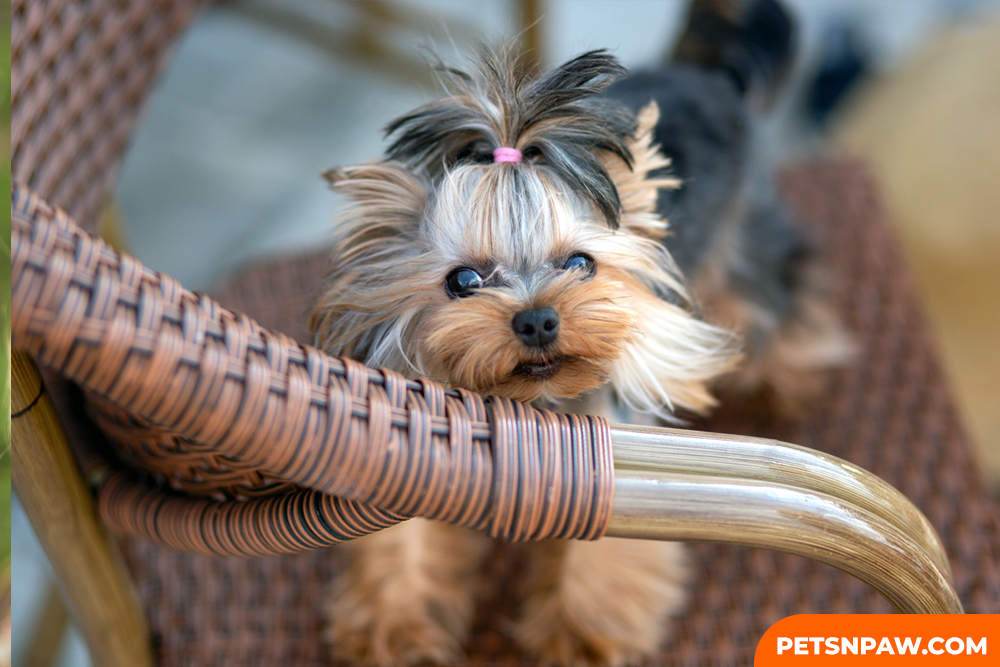 Yorkipoo are known for their fine and glossy fur coat that comes in light or rich-colored tones. Whatever color they may come, they would still look elegant and fashion ready. The Yorkipoo dog requires care to maintain its fine silky coat.
Since they are also a mix of a poodle, they can have tangled with their fur; brushing them daily will pull out the tangles.
Also, remember to brush their hair away from their eyes so they won't get irritated. Much better, you can trim them when it gets longer, so their eyes are protected.
All dogs deserve grooming, don't you think so? You should brush their teeth at least two or three times a week.
Handle their paws frequently and trim their nails once or twice a month. A trip to a dog salon is also a considered treat for our dogs!
6. YORKIPOO CAN LIVE UP TO 15 YEARS.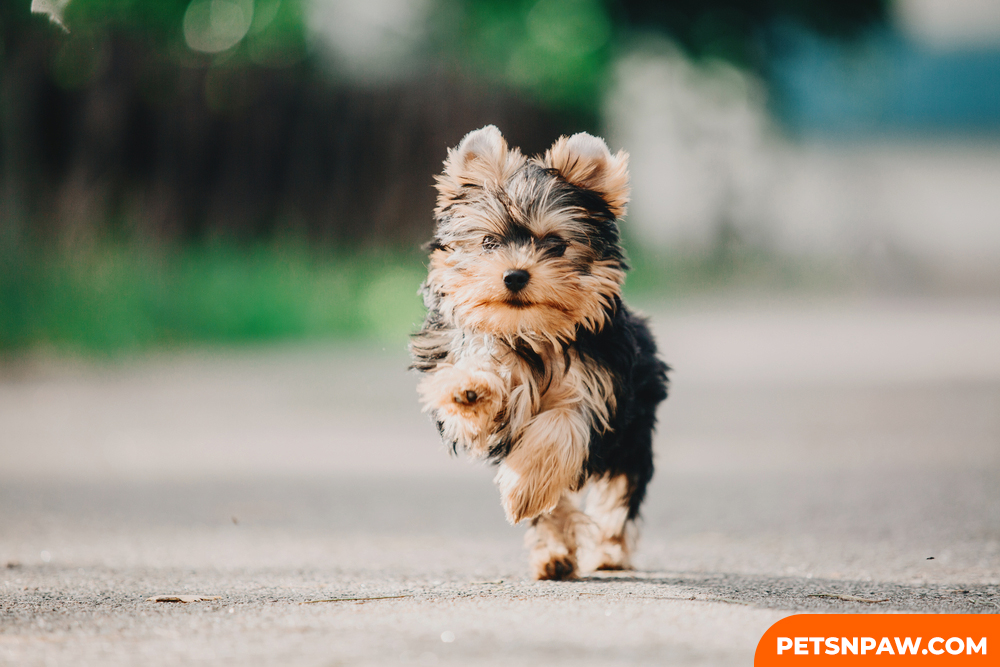 Like most designer dogs, the Yorkipoo has the same lifespan, with them being able to live up to 10 to 15 years.
They can even last longer than 15 years as long as they are happy and well cared for.
However, like all the dogs out there, Yorkipoo can also experience health problems, so make sure always to check their health and give them proper nourishment.
We have no control over future events, so spend as much time as you can with them, and they will surely love you for a lifetime.