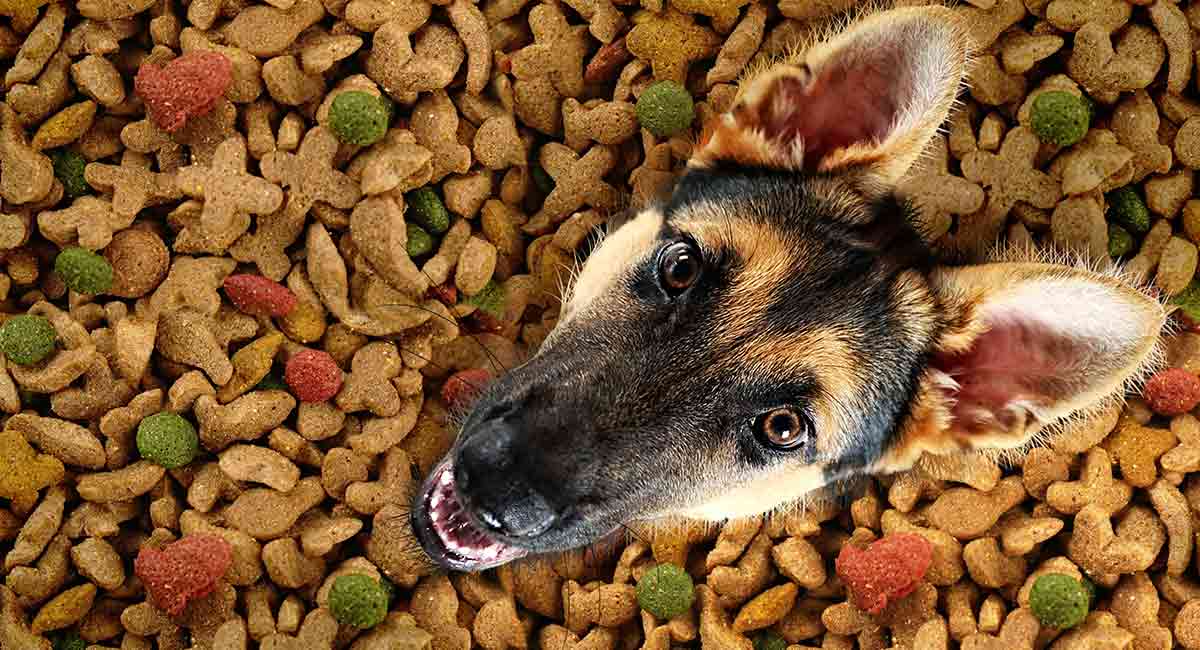 Best Dog food for German Shepherds: Ultimate Guide
German Shepherds are beautiful large dogs that require a high-protein diet in order to maintain their energy. Check out our Ultimate Best Dog food for German Shepherds: Ultimate Guide equipped with our best-reviewed dog foods.
German Shepherds are an enormous breed of dogs known for their wolf-like highlights. They are beautiful dogs with a tan or dark coat. They are exceptionally faithful to their owners making them one of the great dog pets. in addition they are a favorite of law enforces because they can be trained without much effort plus their big size is also an added advantage.
This breed weighs approximately 60 to 80 pounds (27 to 36 Kg). Most of their weight comes from their muscles and solid bones. besides the fact that the German Shepherds are athletic and very active dogs. They are also possessed unusual strength and intelligence.
What are the Nutritional Needs of a German shepherd?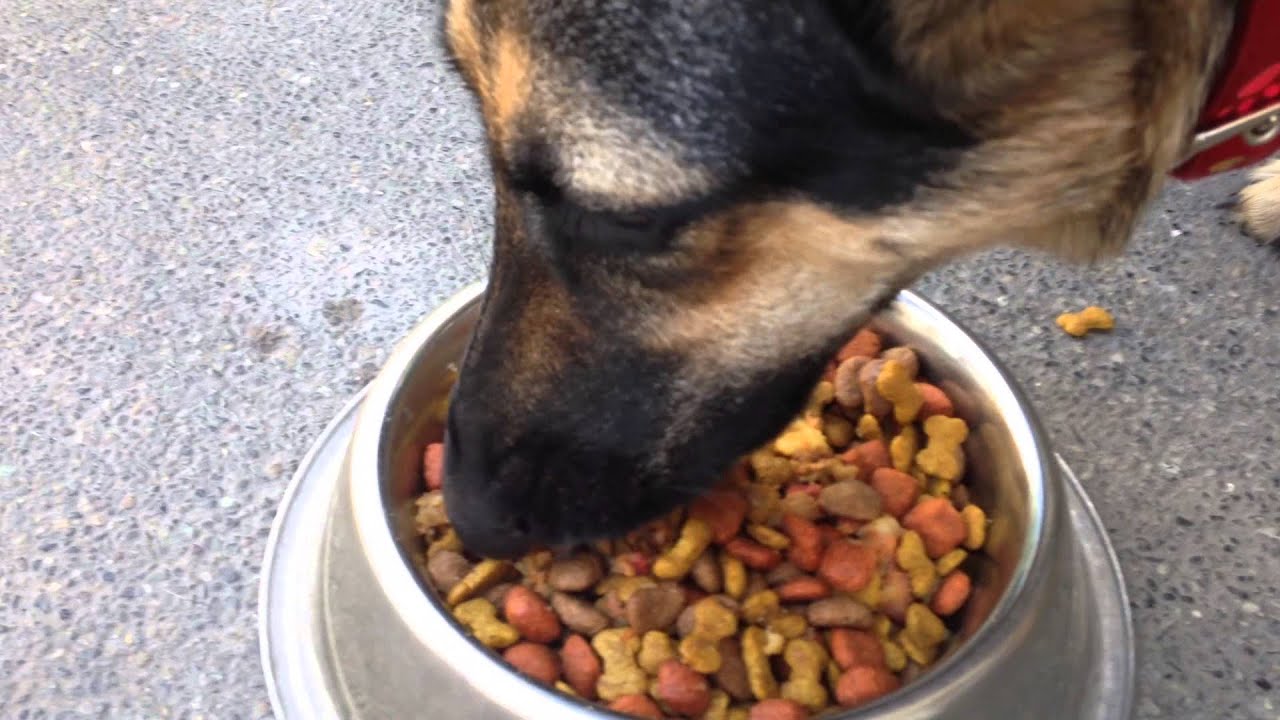 With
strong 
and 
solid muscular bodies that the
German Shepherds
have, they need high-quality nutrition to keep up their energy requirements.
There is no wonder that they need a high-quality protein diet that supports their overall energy requirement.  They also need protein for muscle strength and development and additional fat to supply energy.
German Shepherds
needs a minimum of
22%
 of protein for their growth while adult dogs need a maintenance protein of 18%.  They also need
 8%
 of fats for puppies and 
5%
 for adults to support their energy requirements.
Typically,
German Shepherds
needs an average of
1740 
and 
2100
caloric intake per day.  While less active and older dogs may require a lesser calorie count.
One of the great things about
German Shepherds
is that they grow fast so you don't have to invest too much on puppies specific
dog foods
.  Usually, you can switch to an adult diet within six months'.  Changing to adult formula after they reach the age of 6 months will prevent any joint and bone issues that are usually seen in animals who grow rapidly.
What are the main ingredients to look for?
The two very important ingredients to look out for a
German shepherd
diet are 
proteins 
and 
fat
. It is equally important to emphasize that these ingredients should not come from just an ordinary ingredient. Their diet should come from excellent food sources.
The ideal protein source should be from whole meat sources such as beef, fish and poultry, and other organ meats.  Other animal by-products like chicken do not provide enough protein as compared with whole protein sources. With regards to healthy fat sources, look for foods that contain fish oil and vegetables to get omega 3 fatty acids.
These food sources are necessary to keep the dog's coat and skin look healthy.  Additional ingredients like sweet potatoes and carrots are also good for
German shepherds
.   Smaller amounts of barley, oats, rice and other digestible carbohydrates can also be given.
How about German shepherd Puppies?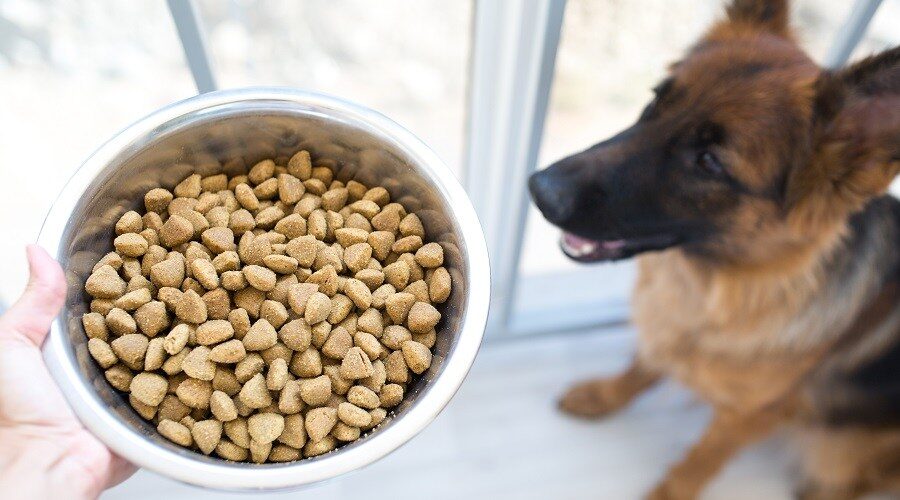 German shepherd
puppies also need the same consideration as their dad and mom.  They grow fast so they also need
high-quality proteins
.  As much as possible, but you should avoid exposing them to common irritants and allergens.
Watch out for labels with chicken, bison and beef as the main ingredients.  Do not feed them foods with labels such as "by-products" as their initial offering.  Preferably, pick products with a good reputation and no history of recall-free pet
dog food
production.  Go for products with 
consumer advocacy
.
Recommended Dog Food Brands for German Shepherds
Every dog is unique. So you need to look for a
dog food
that provides for their individual needs.  Some of the recommended foods for
German Shepherds
include:
Orjen Adult Dog Grain-Free Dry Dog Food
⚬
The Orjen Adult
Dog
Grain-Free Dry
Dog Food
is one of the high quality and
most respected brands 
on the
dog food
market.  There may be lots of premium brands in the market but what sets this brand apart is that it features a meticulous preparation and care in each of its products.
⚬
This brand is highly recommended for adult
German Shepherds
because it targets every nutritional requirement of this breed.  It offers high protein content from quality sources, lots of essential vitamins and minerals, and grain-free to prevent the onset of allergy.  With Orijen, you can be assured that your
dog
will achieve their optimum health.
⚬
Orijen may be a bit pricey compared with other brands but you can be assured that every dollar you pay for this product is worth it. 
German Shepherds
may consume approximately 2 cups of food a day depending on their weight and activity level. So one bag of Orijen may usually last for about a month.
Taste of the Wild, Wetlands Grain-Free Dry Dog Food
⚬
The Taste of the Wild, Wetlands Grain-Free Dry
Dog Food
is one of the
best-selling 
dog food
brands online.  Dog owners love this product because of its great quality at a reasonable price. The product is made in the USA and it is also grain-free.
⚬
This is perfect for your
German shepherd
with a sensitive stomach and skin allergies because it doesn't contain typical ingredients that cause bloating and itching. The best thing about this product is that you are not sacrificing the quality of the product at a fair price.
⚬
Some say that this brand is a suitable competitor to Orijen.  The price is nearly half when you compare it with other premium brands.
Natural Balance Limited Ingredient Diet Dry Dog Food
⚬ The Natural Balance Limited Ingredient Diet Dry Dog Food is best for all-life stages meaning in both puppies and adult dogs.  It has limited ingredients so it won't cause any allergic reactions to your dog.  This product is also made in USA so it is of high and premium quality. If your dog has a sensitive stomach, skin allergies, and other skin issues, you may try this out!
Tags In